Description
WORLD CHAMPION HENDRA SETIAWAN'S FIRST SIGNATURE SHOE
Holding 7 world champion titles including the Olympics, World Championships, Thomas Cup, and World Cup, the legendary Indonesian men's doubles player Hendra Setiawan has been dominating men's doubles with his superb skill and extensive experience in the sport.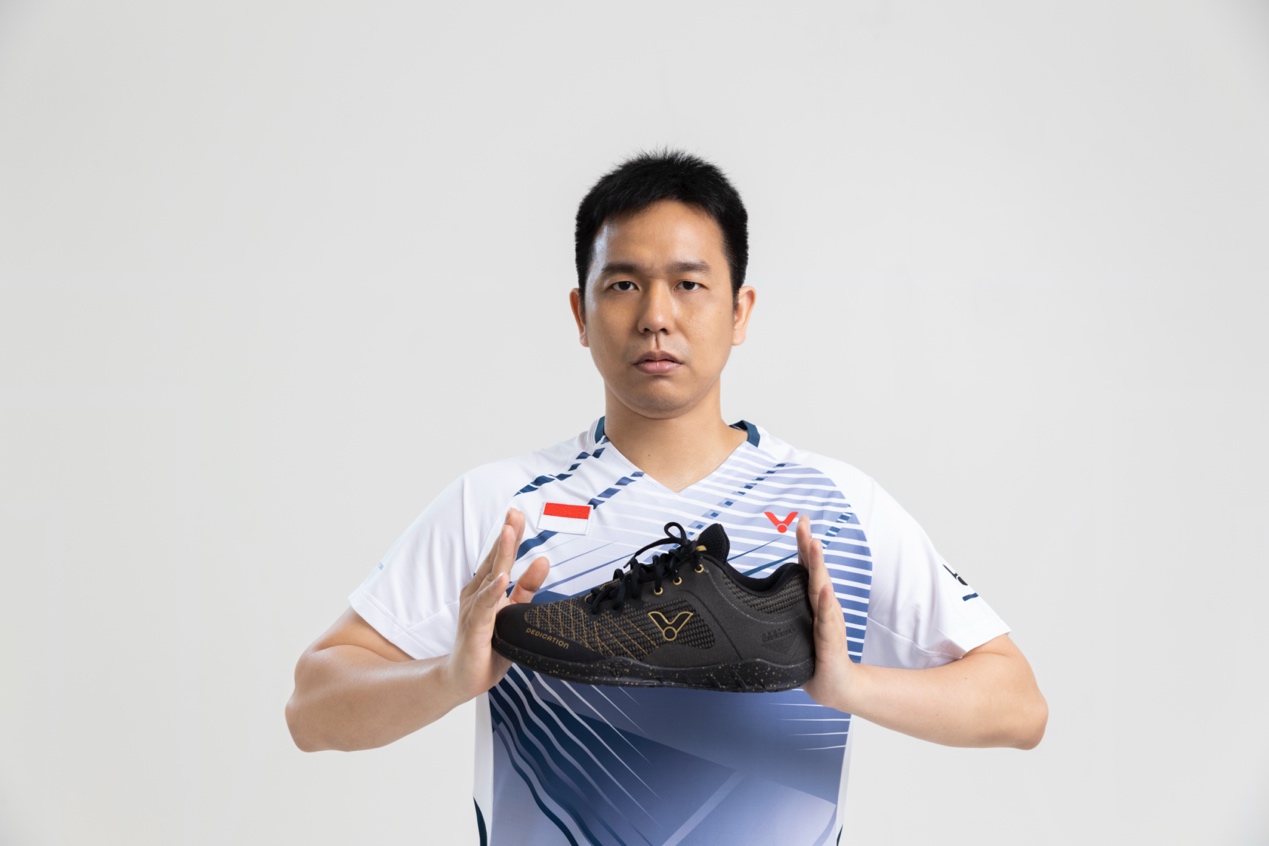 Dedication. Hard Work. Never Give Up.
VICTOR is proud to unveil VGHS, the Hendra Setiawan Signature Shoe that are inspired by the beliefs he's been holding throughout his badminton career, which are Dedication, Hard Work, and Never Give Up. The three mottos are well integrated into the design of both the shoes and the shoe box.
The name VGHS stands for his previous appointed shoes "VG1" and his initials "HS." The black and gold color scheme gives the shoes a low-key charm and serves as a tribute to the achievement of Setiawan. The tongue is embedded with Setiawan's signature. The seven stars on the heels represent the 7 titles he has won so far throughout his career.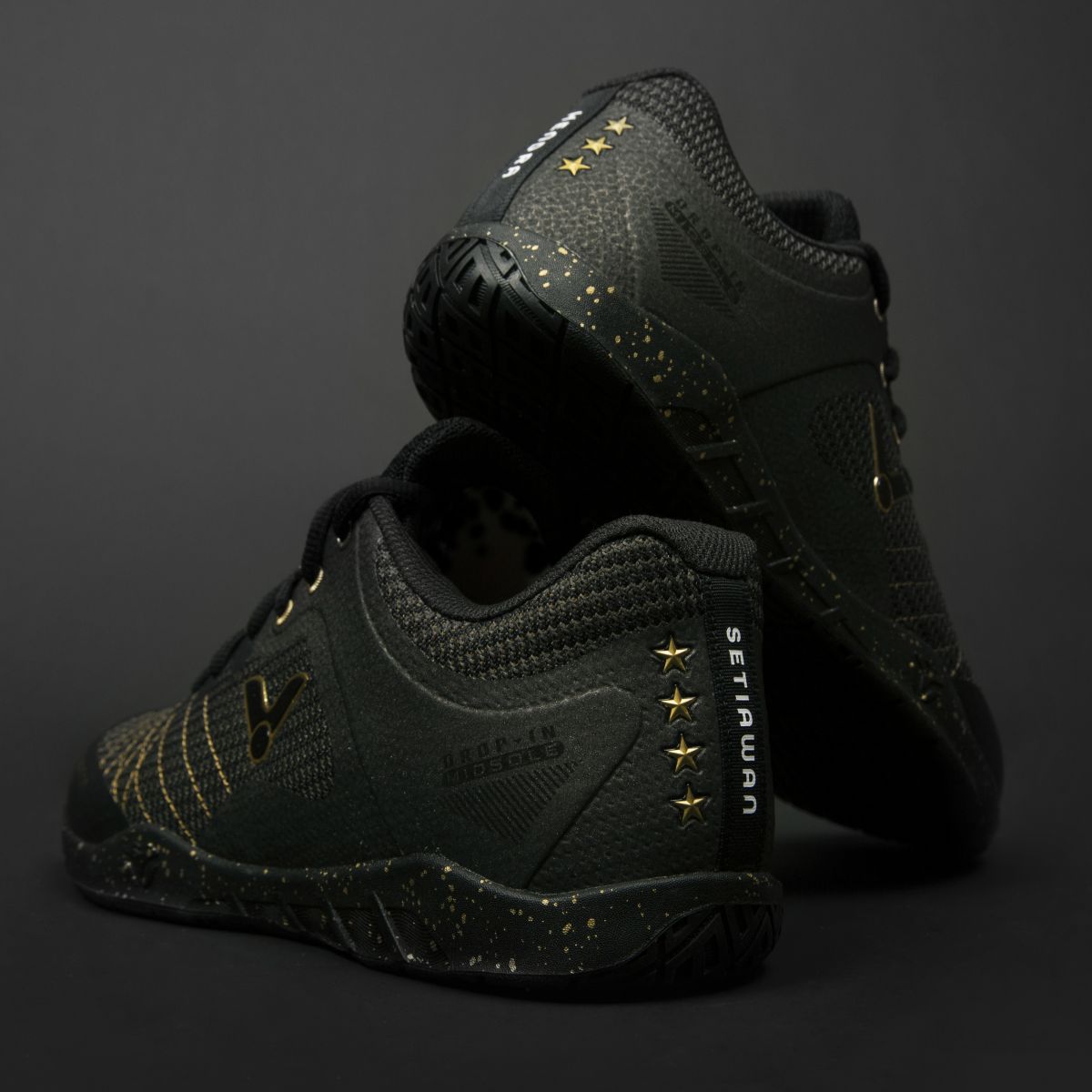 In addition to the shoe design, VGHS's shoe box and tissue paper are also full with clever details. The tissue paper is printed with pictures drawn by the three children of Setiawan. "Family is everything to me. They give me power and happiness and are always the motivation in my life," said Setiawan.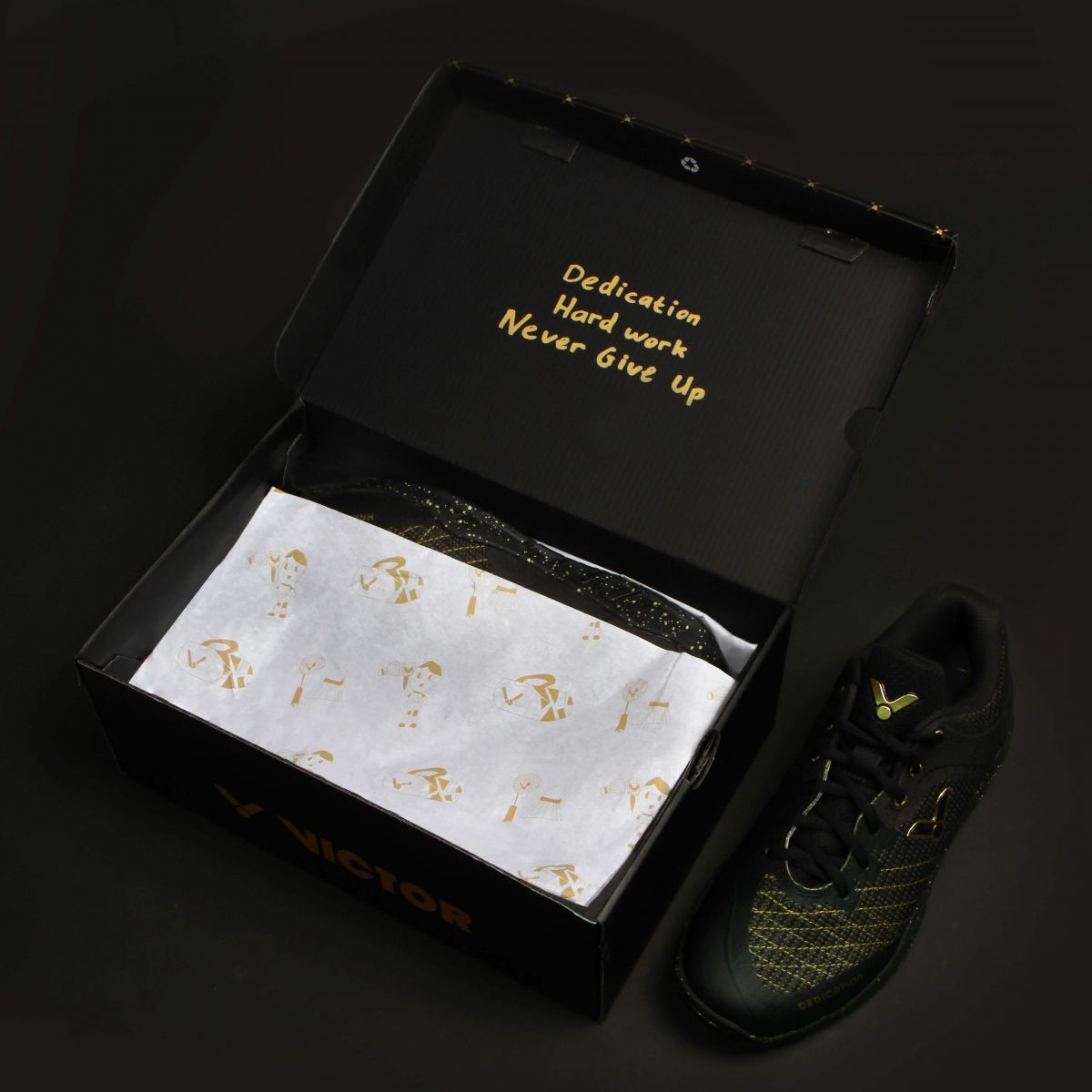 Drop-in Midsole Is Upgraded with HYPEREVA
VICTOR's Drop-in Midsole provides the users with perfect fit and support with its tri-arch pressure-equalizing support, lifted outer rim, and the heel-stabilizing cup shape design. The Drop-in Midsole of VGHS is even upgraded with the innovative HYPEREVA material that features incredible softness and shock-absorption, as well as effective rebound performance. L-shaped stability system is also added to the outer side of Drop-in Midsole to further reinforce lateral support.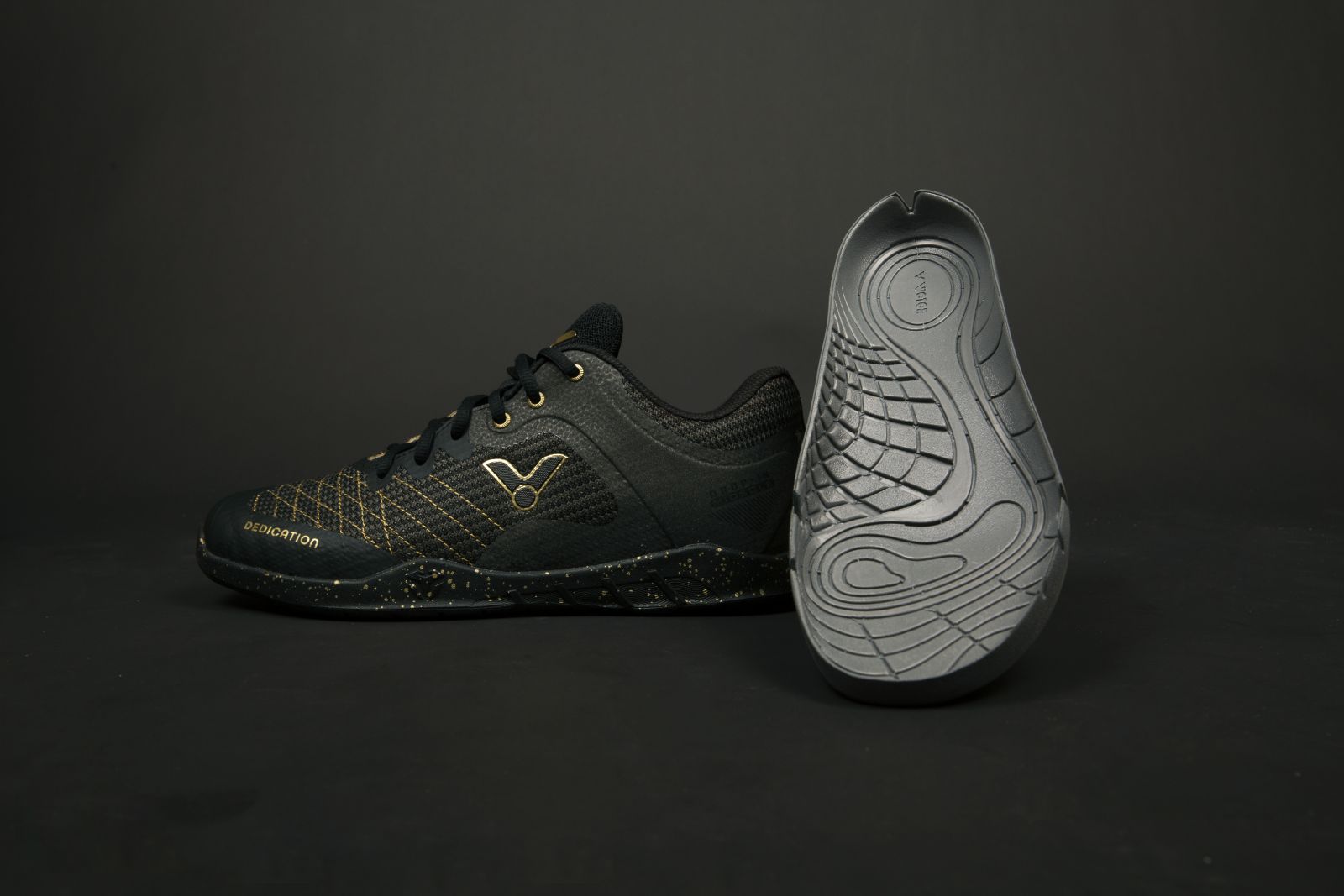 HYPEREVA, a Midsole Material Specifically Designed for Badminton
HYPEREVA is the most ideal midsole material that represent years of development in collaboration with material companies in Taiwan. The high-performance HYPEREVA midsole is lightweight and elastic, with durable structure on the outside and soft core on the inside, which makes it both elastic and resistant to compression. It can offer stability to the sudden stops required in badminton footwork. Badminton shoes built with HYPEREVA can achieve better softness, incredible shock-absorption and rebound performance, as well as durability and lightweightness.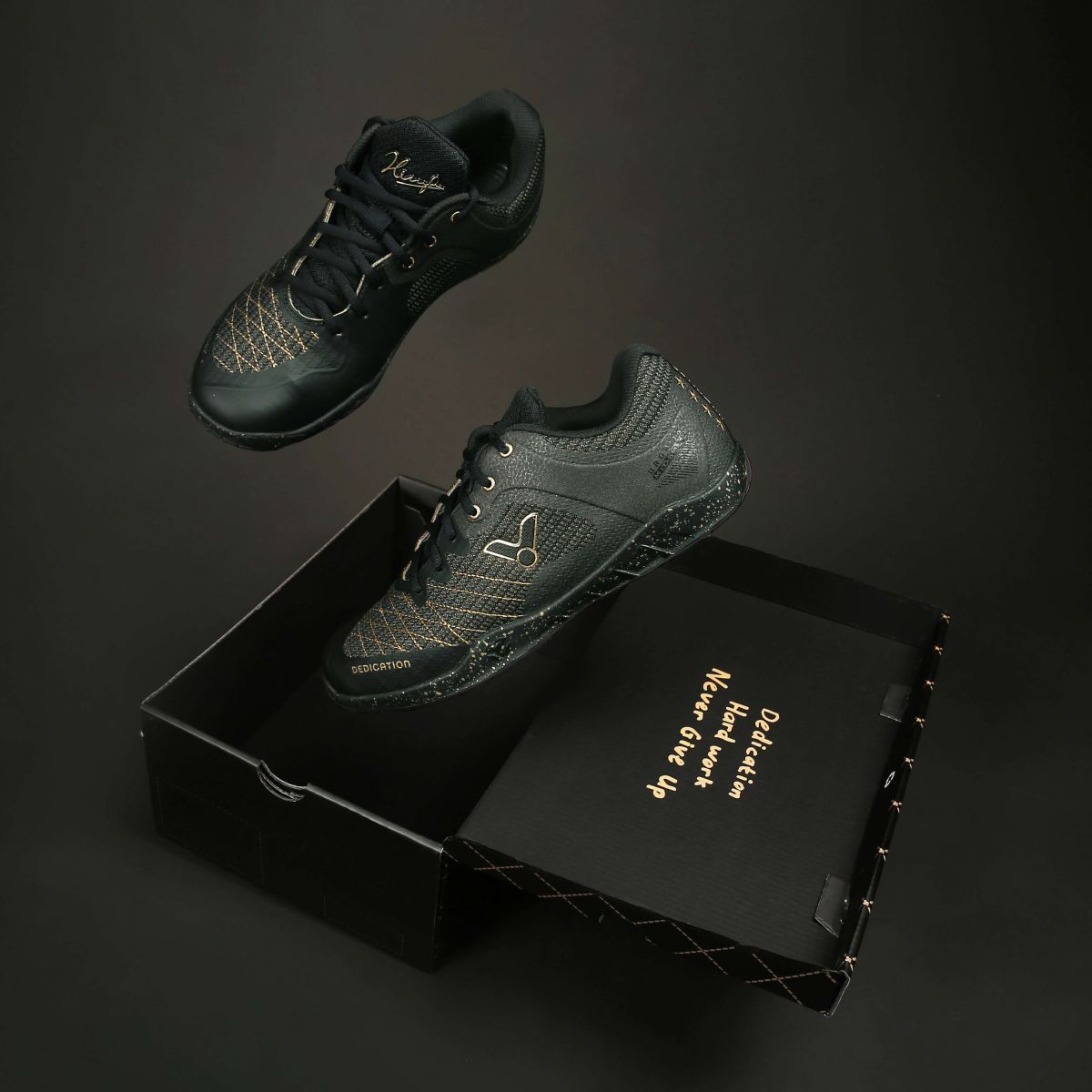 As an optimum combination of the player's achievement and VICTOR's latest technology, VGHS is going to accompany Hendra Setiawan in the following international tournaments and makes his legend live on and on.