How to measure shoe size at home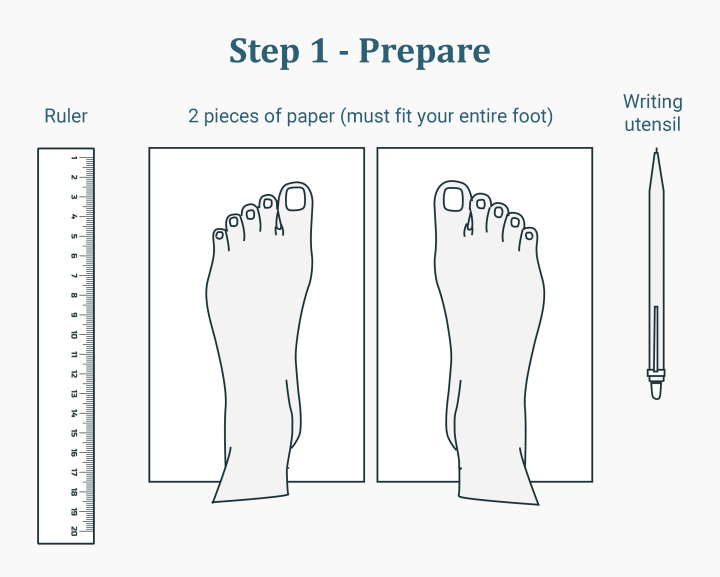 Tips:
Measure in the evening, when the foot is at its fullest shape
Be barefoot or put on socks that you plan to wear with the new shoes
Stand on a hard surface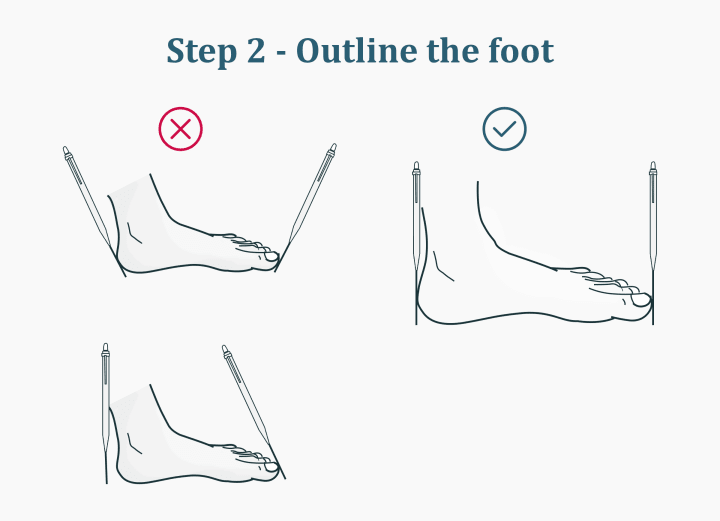 Tips:
ask a friend to help you
stand straight with your weight equally distributed on both legs
trace both feet because it's normal for one to be longer than the other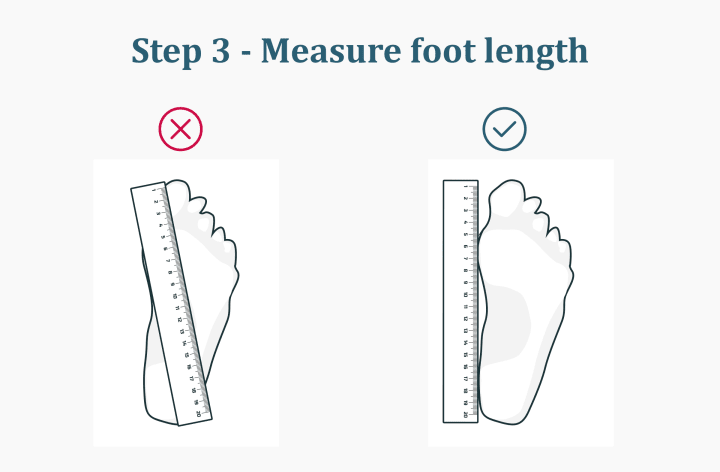 Tips:
measure the distance between two most prominent points (from back of the heel to the end of the longest toe)
write down the numbers you get
use measurements of the longer foot
LAST, please add 0.5cm to 1cm space to the front of shoes and 0.5cm to 1cm space to the back of the shoes. You NEED SPACE when running and lugging forward!
If you're still not sure, don't hesitate to contact us!