Description
Flex
Stiff
Frame
HM Graphite / POCKETING BOOSTER
Shaft Composition
HM Graphite / SUPER HMG / ULTRA PE FIBER
Joint
NEW Built-in T-Joint / T-ANCHOR
Length
10 mm longer
Weight / Grip
4U (Avg. 83g) G5
3U (Avg. 88g) G4
Stringing Advice
4U: 19 - 27 lbs, 3U: 20 - 28 lbs
Color(s)
Grayish Pearl
Made In
Japan
Item Code
ARC11-P
INNOVATION
ENHANCED ARCSABER FRAME
Control with confidence through this unique frame structure with varying levels of flex from top, sides, to bottom, built to increase shuttle hold while reducing instability and twisting at impact.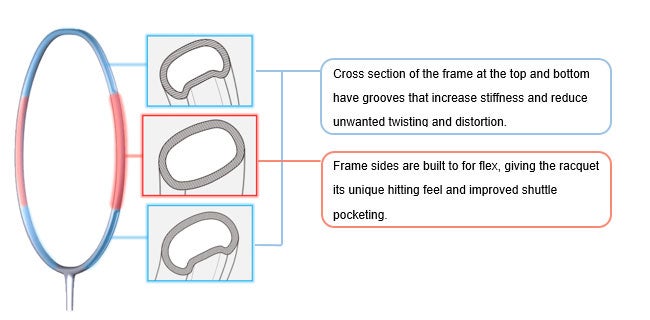 CONTROL-ASSIST BUMPER + POCKETING BOOSTER
The CONTROL-ASSIST BUMPER is a connected grommet attached at the top of the frame. This bumper contains T-ANCHOR, micro-sized tetrapods that lock onto the strings. By locking onto the strings, unwanted string movements are reduced to improve accuracy.

The top of the frame is lined with POCKETING BOOSTER*, a proprietary rubber-like material emphasizing elasticity in the frame's flex.
*PRO & TOUR models only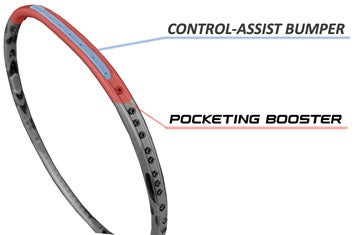 ISOMETRIC
The new ARCSABER 11 has an expanded ISOMETRIC face in comparison to the previous model. The expansion allows for a larger, more forgiving sweet spot.