Description
Yonex Astrox 77 Pro Badminton Racket
Series Overview:
Introducing the new ASTROX 77Pro racquet with Rotational Generator System. The counter balanced head adapts to each shot, helping you to control the drive and attack the opposition with increased acceleration, steeper angle and power on the smash.
Description: Lead the attack with increased power and control.
Flex
Medium
Frame
HM Graphite
Shaft Composition
HM Graphite / Namd
Joint
NEW Built-in T-Joint
Length
10 mm longer
Weight / Grip
4U(Avg:83g)G5,4UG6,3U(Avg:88g)G4,3UG5,3UG6
Stringing Advice
4U: 19 - 27 lbs, 3U: 20 - 28 lbs
Recommended String
Control Players: AEROBITE
Hard Hitters:EXBOLT65
Color(s)
High orange
Made In
Japan
Item Code
AX77-P
Technologies: 
1. Namd - Revolutionary Graphite: 
A world-first, new dimension graphite material, Namd, greatly improves the adhesion of the graphite fibers and resin by attaching nanomaterial directly to the graphite fiber.In high performance racquets, it is common to combine nanomaterials with resin that connects graphite fibers, but in Namd, nanomaterials are directly adhered to the graphite fibers and resin is greatly increased. This major improvement produces a shaft that flexes and stores energy, delivering explosive force on impact with the shuttle.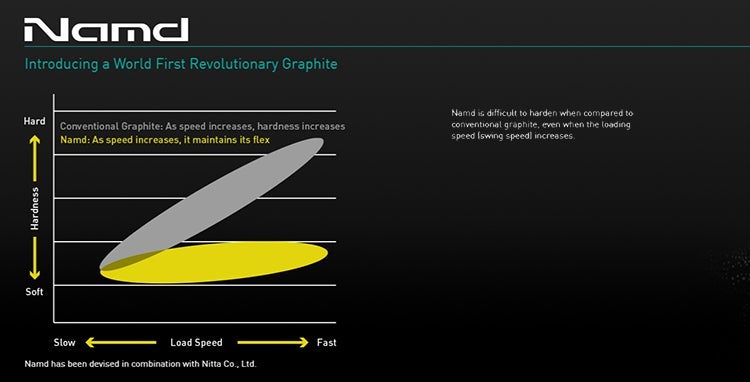 2. AERO+BOX Frame: 
Combines solid hitting feel and quick swing.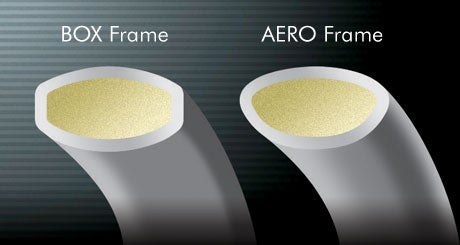 3. ISOMETRIC - Enlarged Sweet Spot
ISOMETRICTM technology continues to help the world's greatest players achieve global success.
Developed over 30 years ago, the ISOMETRICTM design increases the sweet spot by 7%*. Compared to a conventional round frame, a square-shaped ISOMETRICTM racquet generates a larger sweet spot by optimizing the intersection of the main and cross strings.
ISOMETRICTM delivers greater control without sacrificing power. ISOMETRICTM is a Trademark of Yonex CO., LTD.
*Tested by Yonex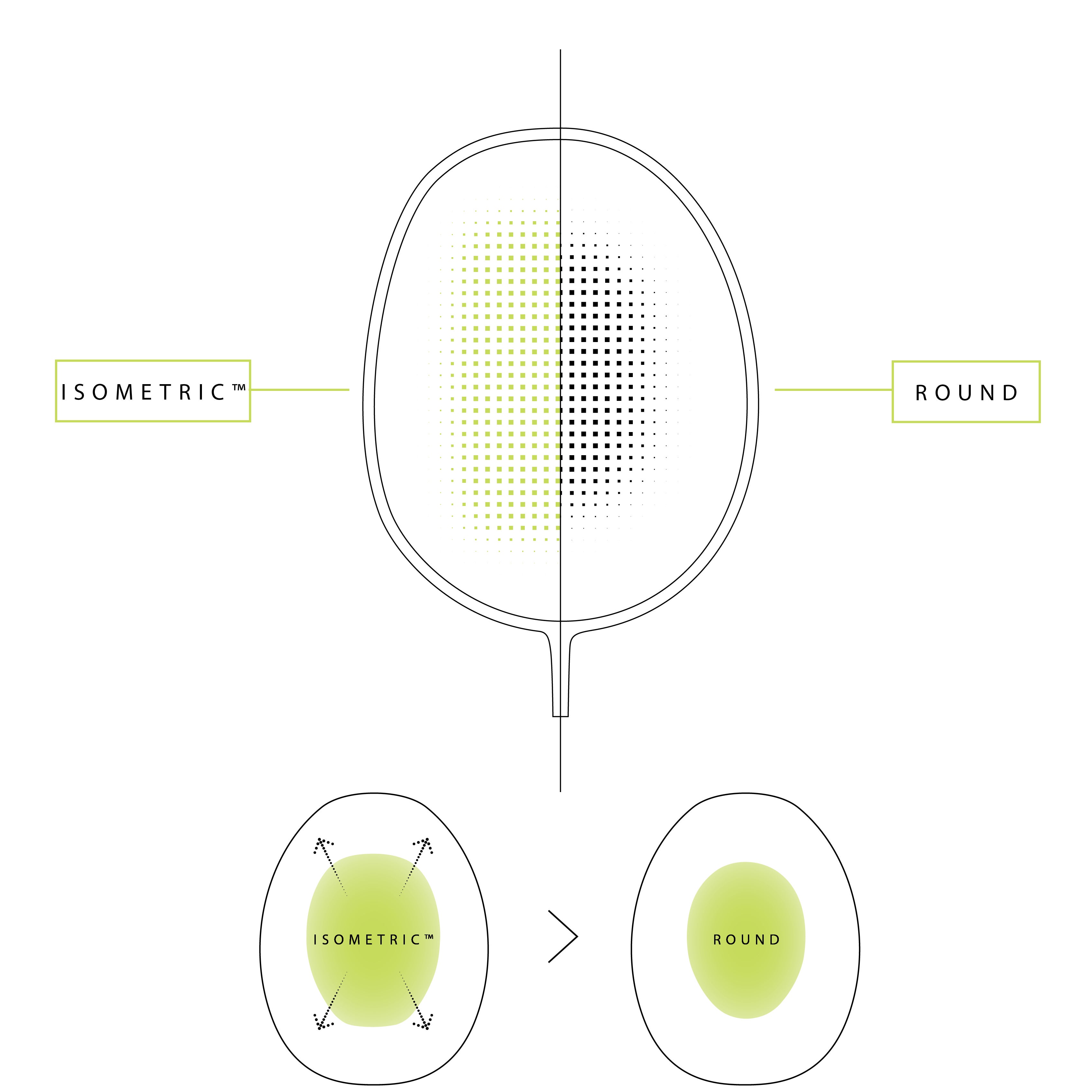 4. Rotational Generator System - Counterbalanced Weight Distribution
By applying the counterbalance theory, weight is distributed throughout the grip end, frame top and the joint for maximum control. The transition to the next shot can be performed smoothly, with rapid succession.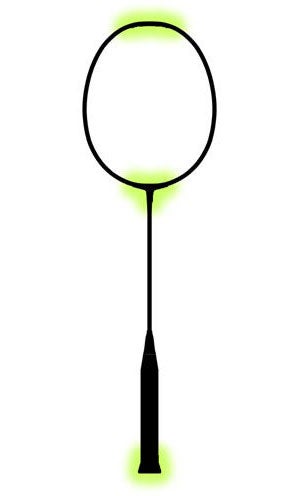 5. Super Slim Shaft - Reduced Air Resistance
The slimmest racquet ever produced by YONEX vastly reduces air resistance whilst providing maximum feel. 
6. Energy Boost CAP PLUS
Uniquely shaped cap which maximizes shaft performance.The front allows the shaft to flex, while the sides arch-shaped curve stabilizes the racquet face by preventing the shaft from twisting.